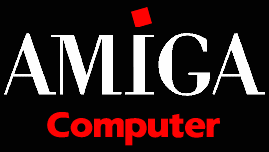 The Walrus' Multimedia

Computer
Can you tell I'm a technophile?
---
Under the Hood
Amiga 2000 (rev. 6.2 motherboard)
35MHz PP&S 68040 (24.9 MIPS, 6.3 MFLOPS, 23850 Dhrystones)
32MB 32-bit RAM, 2MB Chip RAM, 128MB virtual memory (VMM 3.3)
Kickstart 40.63, Workbench 40.35 [KS 3.1 (Sept 1993 ROM), WB 3.1]
Drives
2.1 GB Quantum Atlas XP32150 (SCSI-2)
1 GB IOmega Jaz drive (SCSI-2)
Toshiba CD-ROM (1X)
1.76MB 3.5" floppy drive
Display
Sony CPD-1430 Trinitron Multiscan HG 14" monitor
Picasso II high resolution display card with 2MB RAM, and CyberGraphX 24-bit display driver software.
Multimedia
Zenith 19" TV (input from Amiga, DCTV, and VCR)
RCA 4 Head HiFi Stereo VCR (output to TV and DCTV digitizer)
DCTV display enhancer and video digitizer (input from VCR)
PerfectSound 3 (input from TV, CD player and microphone)
Other
SupraFAXmodem 33.6K (see Supra Corp.), using Holger Kruse's superb TCP/IP stack Miami for my internet connection
Epson Stylus Color with Endicor 24-bit printer drivers
Lexmark Optra S 1250 (1200 DPI, PCL6, PostScript 2) laser
GVP ioEnhancer high speed serial (2) and parallel (1) ports
Boing! Optical Mouse (same as Sun's optical mice)
APC (American Power Conversion) Back-UPS 400
And what I do with my Amiga...
Copyright © 1997,1998,1999,2000,2001,2002,2003 Ringlord Technologies
The alteration of any part of this content by manual or automated means (adding, removing, or in any other way altering links, text, or images) constitutes misrepresentation of our content in violation of United States copyright law. For more details, please see our content ownership details page for elaboration.