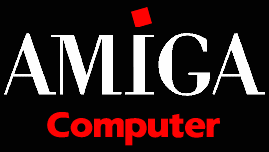 News Of The

Computer
---
Background
On March 27, 1997 Gateway 2000 (one of the largest U.S. based Intel clone manufacturers) officially purchased all rights to the technolgy and intellectual properties of the Amiga computer.
Rick Snyder, president and CEO of Gateway 2000 states that the ``aquisition is good news for Gateway and customers of AMIGA,'' and that it will ``strengthen [Gateway's] intellectual property position and invigorite a company that has been a pioneer in multimedia solutions and operating systems technology.''
As of May 16, 1997 (just before the World of Amiga) the acquisition has been finalized. It's official: Gateway 2000 owns the Amiga!
News Bytes [sic]
November 19, 1998 -- Amiga Inc. Announces Next Generation Amiga Architecture!
November 17, 1998 -- Fleecy Moss has been sent packing! This bad news is not just lacking in detail, but also comes strangely timed on the heels of exciting news from Cologne that QNX is Amiga's kernel partner...

October 31, 1998 -- RingLord Technologies Commits to Amiga OS 3.5. This isn't really surprising, given our focus and long-standing dedication to the Amiga...
October 20, 1998 -- Amiga Inc.'s 3.5 Pages. Weekly updates on the interim O/S for the Amiga.

July 23, 1998 -- The Church of Amiga, a good overview of the current Amiga situation from a well-respected online magazine.

May 17, 1998 -- A nice WoA Show Report about the new direction of the Amiga
May 16, 1998 -- Announcement: The Future of the Amiga

March 24, 1998 -- A great(!) article on the Amiga ... from WIRED Online!
March 17, 1998 -- Pictorial Report of the Gateway Amiga Show in St. Louis 1998.

January 16, 1998 -- On the 13th Ivon Rozijn released AWeb 3.1, the first Amiga web browser with JavaScript (a C-like scripting language for web pages, not to be confused with Java!). AWeb 3.1 also support SSL (Secure Socket Layer) via Miami SSL for secure data transfers if the server at the ``other end'' is a secure server, built-in news: and mailto: support (in addition to previous support for ftp: transfers.) The upgrade is free to owners of AWeb 3.0(b). Go get it!
January 10, 1998 -- Opera, an alternate WWW browser may be ported to the Amiga. Opera's small size and fast execution demonstrates how heavily bloated Netscape Navigator and Microsoft Internet Exploiter really are. The company is considering a port to the Amiga and is attempting to gauge the support (and pledges for purchase!) from the Amiga community.

December 6, 1997 -- Although not an ``official'' bit of news in the usual sense, I've run across a very fine piece of software that flawlessly(!) plays QuickTimeTM and Video-for-Windows (AVI) animations, fast and complete with perfectly synchronized sound, play/pause/backward/forward/loop interface and support for CyberGraphX, custom screen, and Workbench support. It uses MUI for its interface but is internally not dependent on MUI; the current GUI is heavily reminiscent of Windows 95, but other than that, the software is superb! What is it? MaVi (Multimedia Audio Video Interface)

November 22, 1997 -- Cologne Computer '97 Show Report by Jeroen T. Vermeulen

September 25, 1997 -- Amiga Inc.'s Darreck Lisle Addresses Amiga User Group

July 24, 1997 -- About the Rightiming Electronics / Lotus Pacific confusion
July 15, 1997 -- Computer City in Netherlands to distribute Amigas in the Benelux (Benelux == Belgium, Netherlands, Luxembourg) with a brief update (``...to expand the world of Amiga.'' ... promising words? Certainly interesting ones!)
July 5, 1997 -- MicroniK to produce Infinitiv Towersystem Amiga under license
July 5, 1997 -- Index Information Ldt. to manufacture Amigas under license

June 24, 1997 -- Article by Nathan Cochrane in ``The Age'' (Melbourne Online)

May 16, 1997 -- Amiga Acquisition Finalized

April 17, 1997 -- Gateway mails Kevin Hisel of the Amiga Web Directory
April 2, 1997 -- Dr. Amiga chats with Gateway 2000 COO Rick Snyder

March 28, 1997 -- Article by David Lazarus in Wired Magazine
March 27, 1997 -- Official Announcement
It's good to know that things are more like they are now than they ever were before. Right?
Copyright © 1997,1998,1999,2000,2001,2002,2003 Ringlord Technologies
The alteration of any part of this content by manual or automated means (adding, removing, or in any other way altering links, text, or images) constitutes misrepresentation of our content in violation of United States copyright law. For more details, please see our content ownership details page for elaboration.