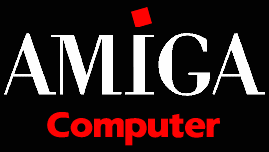 ``Once upon a time, in days of yore, when the Web was young and Mosaic was greatest among all browsers, there sprang from the depth of the new-found World Wide Web. . .''
The World Wide Walrus
It all began on a balmy night in the middle of August 1993 when The World Wide Walrus came to life, having coded with frantic speed and the might of rapid fingers a set of web pages that were immediately uploaded to the newly launched web server at the University of Maryland, College Park hours before the server was officially up. And so, the World Wide Walrus had the unacknowledged honour to have had the first web pages on the WAM (Workstations At Maryland) system. Ooooh! Ahhhh! ;-)
If curiosity about their movement consumes you, you should know that these pages used to reside on wam.umd.edu, then moved to uga.umd.edu, then to ringlord.com.
Since those early days of innocence the World Wide Walrus has ever sought to add cool and nifty things to his collection of hobbies and interests. You'll find out about them on these very pages. The links below correspond to the navigation bar in the left column:
Some information that you may or may not find interesting. For some inexplicable reason you'll even find out about my shoe size!


My friend Uwe Schuerkamp got me started on Grand Prix Legends. Find out what that is and why I like it so much.


I've been brewing my own beer since 1993 when a friend introduced me to this fine hobby. I've been intoxi--- ummm, brewing ever since.


The Amiga Computer is one of those computers that has inspired fanaticism (and quite quite a bit of rabid fanaticism). The computer is more or less dead, but is actually in the process of being redesigned and rebuilt in the spirit of the original, if not in its physical form.


I've had an interest in this field since I bought Impulse's Turbo Silver package and rendered my first images in 1990.


Schloß (Castle) Neuschwanstein in southern Bavaria (Germany) has fascinated me for years. I've visited the castle three times over the years and cannot seem to get enough of it.


Yet another Babylon 5 page. . . well, this one has been around since the time that Babylon 5 first aired. It's never really been updated and probably should suffer bit-rot. . . ;-)


I began reading The Fellowship of The Ring in 1980. The fascination has not stopped for a day.


The sarcasm, the social commentary, the coffee. It's all there and it's the best you can read while the next pot is brewing!


Gene Wolfe is the kind of author whose stories can be read again and again. With each reading they unveil details that seem not to have been there before. Such is the rich texture and complexity of Gene Wolfe's stories. There is no author whose writing I enjoy more. And then there are the actual stories themselves. Joy upon joy!
Copyright © 1997,1998,1999,2000,2001,2002,2003 Ringlord Technologies
The alteration of any part of this content by manual or automated means (adding, removing, or in any other way altering links, text, or images) constitutes misrepresentation of our content in violation of United States copyright law. For more details, please see our content ownership details page for elaboration.